May 31, 2019
By Canadian Poultry magazine
Chicken from small flock tests positive.
May 31, 2019
---
By Canadian Poultry magazine
Topics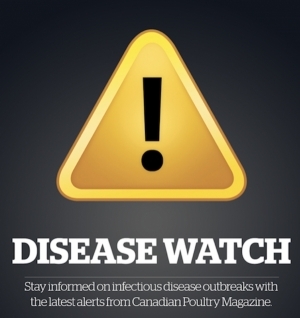 Biosecurity Advisory put in place.
DATE: May 30
LOCATIONS: Lanark County, Ont.
DETAILS: A chicken from a small flock in Lanark County has tested positive for Infectious Laryngotracheitis (ILT). Poultry producers, small flock growers and service providers have been advised to maintain enhanced biosecurity in Lanark County north of Highway 7. The Biosecurity Advisory is expected to be in place until early July.
SOURCE: www.fbcc.ca