Innovations: Ferme Avicole Laviolette
By Canadian Poultry Staff
Features
Producers
Profiles
Animal Housing
annex
Canada
Efficiency
Egg production
Innovations
Poultry Production
Production
Profiles
Success in Agriculture
Ventilation
Ferme Avicole Laviolette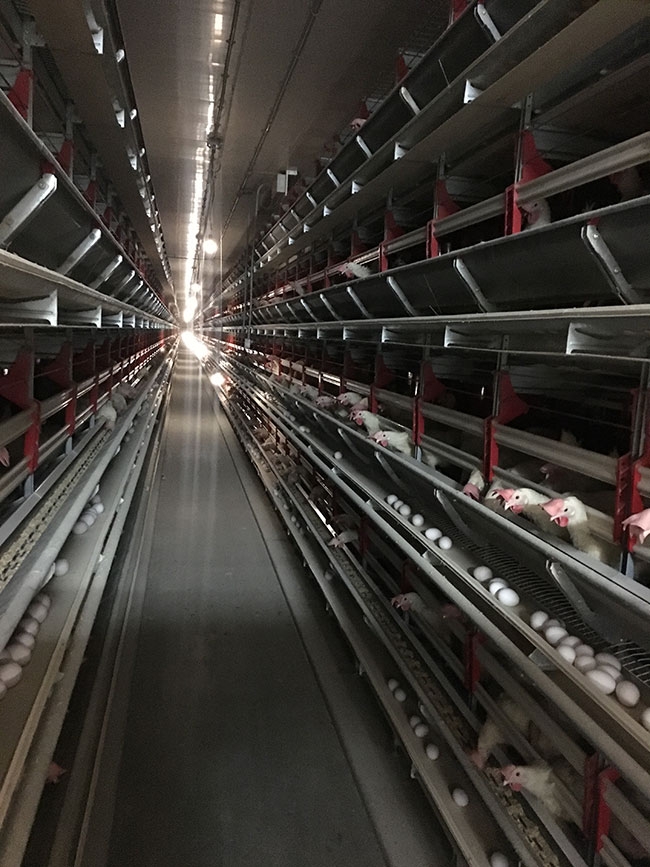 Sector: Layers
Location: St. Isidore, Ontario
Production:
Egg production since 1977, with grading station and two barns, one conventional housing (25,000 hens) and one new barn constructed in 2016 (21,000 hens).
Equipment specs:
The new 10,660 ft2 barn has a Farmer Automatic Eco II enriched colony housing system. Insulation consists of R20 batts with 1.5 inch Thermo foil on the outside walls and foam to the footings installed by Clarks Ag Systems. Electrotek supplied the Maximus ventilation and environmental monitoring systems. The heating system, from Fernand Denis Heating & Cooling, includes in-floor in the packing/service rooms and two LB White brand exterior heaters for the barn itself. Electrotek also supplied the LED lighting, installed at the scratch pad end of the cages, with dual fixtures to even out the light to all four tiers. Also, several years ago the Laviolettes began treating the farm's well water with reverse osmosis, chlorine and pH balancers.
Innovation factor:
"The water treatment system improved feed conversion, but it is also further improved in the new barn likely because the LEDs provide adjustable and more suitable light levels," says owner Marcel Jr. Laviolette. He adds that egg production has also been boosted a little because the new housing system provides the hens with darker and larger nesting areas.

---
Are you operating an innovative Canadian poultry farm? Contact us to be featured in our regular back page 'Innovations' feature! poultry@annexweb.com
---
Print this page