State-of-the-art chicken hatchery set to open in Ontario
By Canadian Poultry magazine
Features
Companies
Profiles
Canada
Chick quality
Company News
Livestock Production
Market news
Ontario
Poultry hatcheries
Poultry Production
Production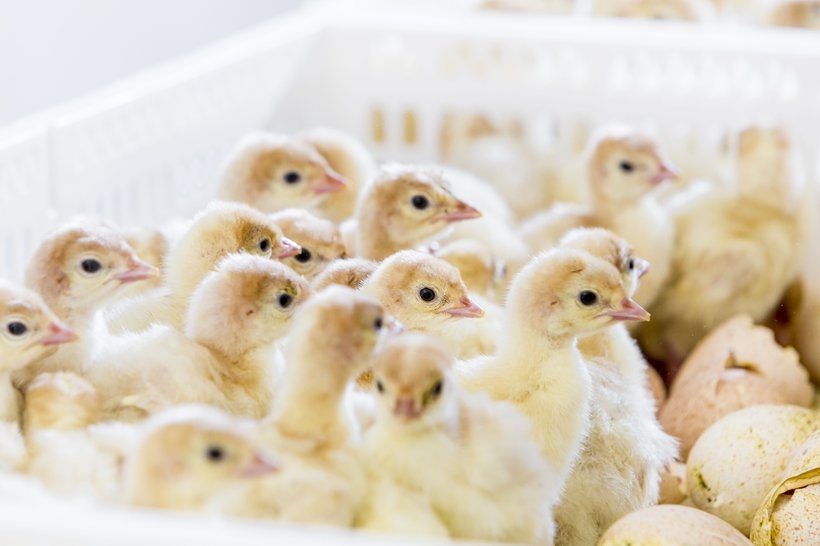 After more than a year of construction and planning, business partners Sargent Farms of Ontario and Boire & Freres of Quebec are set to open a state-of-the-art chicken hatchery in Woodstock, Ont. in early May.
The new joint venture, which will operate as the Thames River Hatchery, is the first independent, large-scale chicken hatchery built in Ontario in more than 30 years.
The $15-million project will create approximately 30 jobs and have capacity to produce 20 million chicks per year.
"We're looking forward to providing high-quality chicks to farmers across the province," says Bob Sargent, vice president of Sargent Farms. "This facility features the most-advanced technology on the market, which will allow us to enhance quality, animal care standards and sustainability."
The hatchery's location on a greenfield site in a Woodstock industrial park offers proximity and convenient access to highways and transportation links to reach a large network of chicken farms across southern Ontario.
"We've had tremendous support and encouragement from the community and officials in Woodstock as we moved this project forward from the planning stages to reality," says Claude Boire, president of Boire & Freres. "We're thrilled to get to the production stage and play a role in further developing Ontario's dynamic and growing chicken industry."
Sargent Farms and Boire and Freres are both family-owned and operated companies with long-standing reputations for commitment to quality, innovation, customer service and community involvement.
"The partnership between our companies in the new hatchery was a natural fit," says Kevin Thompson, CEO of Sargent Farms. "Both organizations share similar values and philosophies when it comes to business practices. We're glad to work together on this project and provide farmers top quality chicks, supported by superior service."
In addition to its investment in the hatchery, Sargent Farms is also carrying out a $10-million project to enhance and retrofit its halal chicken processing facility in Milton.
As it marks its 75th year in business, family-owned and operated Sargent Farms is investing $10 million to enhance and retrofit its halal chicken processing facility in Milton. All processing equipment inside the facility will be replaced with the latest, state-of-the-art technology.
The retrofit will be carried out in stages over three years, primarily during off hours, allowing the plant to continue operating throughout the project.
For more information, please visit www.sargentfarms.ca, www.boire.qc.ca.
---
Print this page