November 22, 2018
By Canadian Poultry magazine
Cutting-edge hatcher enables early access to feed, water and light.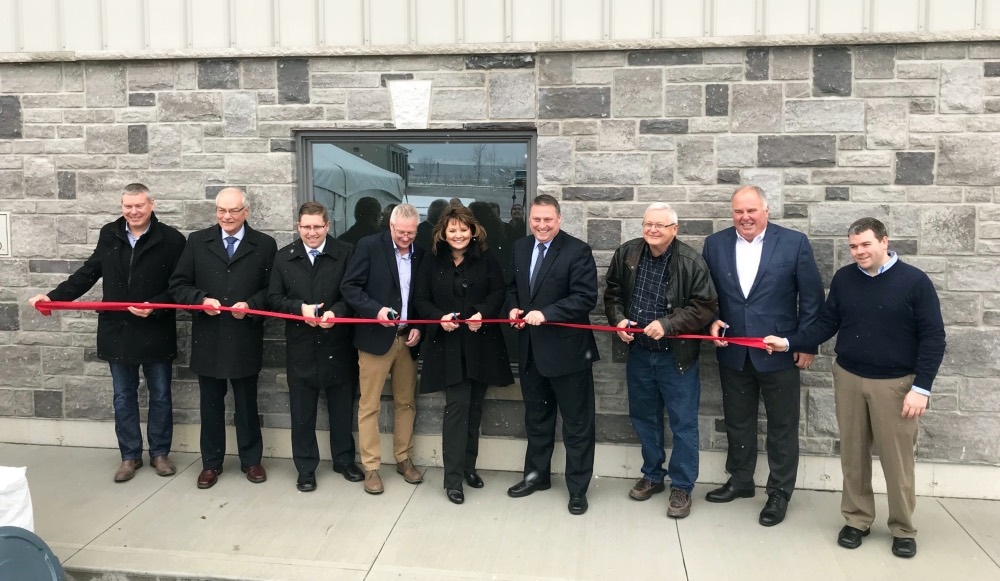 On November 13, Trillium Hatchery opened a cutting-edge facility in Stratford, Ont.
The hatchery will produce 20 million day-old chicks per year and is fully equipped with HatchTech products including the HatchCare system, a hatcher that enables early feeding, drinking and exposure to light directly post-hatch.
Trillium was founded by hatching egg farmer Dave Brock and chicken farmer Murray Booy.
The company is a consortium of Ontario farmers, whose goal is to produce chicks hatched in a more humane environment and free from antibiotics.
Trillium chose the HatchCare system after witnessing it in use at Synergy Agri Group in Nova Scotia.
"We saw their impressive field results and decided to equip our hatchery with HatchCare too," Brock says.
Booy adds, "For us, HatchCare is the only hatcher which meets today's demands for more animal-friendly production. It is a revolutionary technology.
"We firmly believe early feeding and drinking is the way to go," he continues. "Trillium will provide healthier chicks which are produced more humanely and more effectively."