Lasers to keep poultry safe from avian flu
By Press release
Features
Barn Management
Equipment
Poultry Equipment
Production
Biosecurity
Company News
Diseases
Global
Poultry Production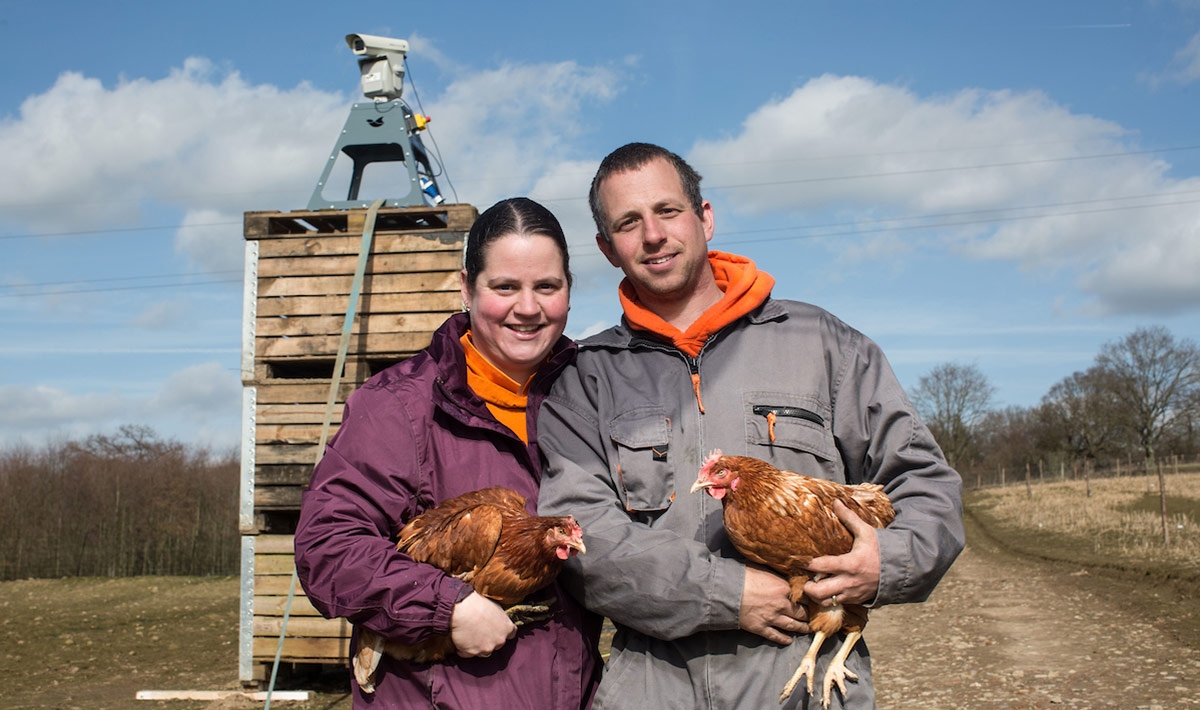 March 3, 2017, Delft, The Netherlands – Organic producers in Britain have gone high-tech in a bid to keep their poultry safe from avian influenza (bird flu).
"The outbreak of avian influenza here in the UK back in December 2016 has caused untold stress to the poultry and egg sector," explains Dan England, director of PestFix. "The advent of new Animal & Plant Health Authority (APHA) protocol allows free range birds outdoors, if they can be kept segregated from wild birds. With this rule, the laser technology for bird dispersal comes into its own. Because they are domesticated, the hens are unaffected by the laser."
One of the farms taking advantage of the technology is Orchard Eggs, based in West Sussex.
"Our birds are housed across 50 acres of orchard and we want to do everything to keep them safe from infection," says Daniel Hoeberichts, owner of Orchard Eggs. "Once we heard about [laser technology], it seemed like an ideal solution to complement all of our other biosecurity measures."
Automated lasers are method of repelling unwanted birds without causing harm to the wild birds, the chickens and the surrounding environment. The system being used at Orchard Eggs was developed by Bird Control Group, a Dutch company. The laser is silent and shows effectiveness of 90 to 100 per cent in bird dispersal at farms. This makes it a viable alternative to the expensive method of installing nets at the entire poultry farm.
---
Print this page